South Park: Phone Destroyer download now for free on Android
South Park: Phone Destroyer is now available worldwide for those who have pre-registered to get into the 'beta'.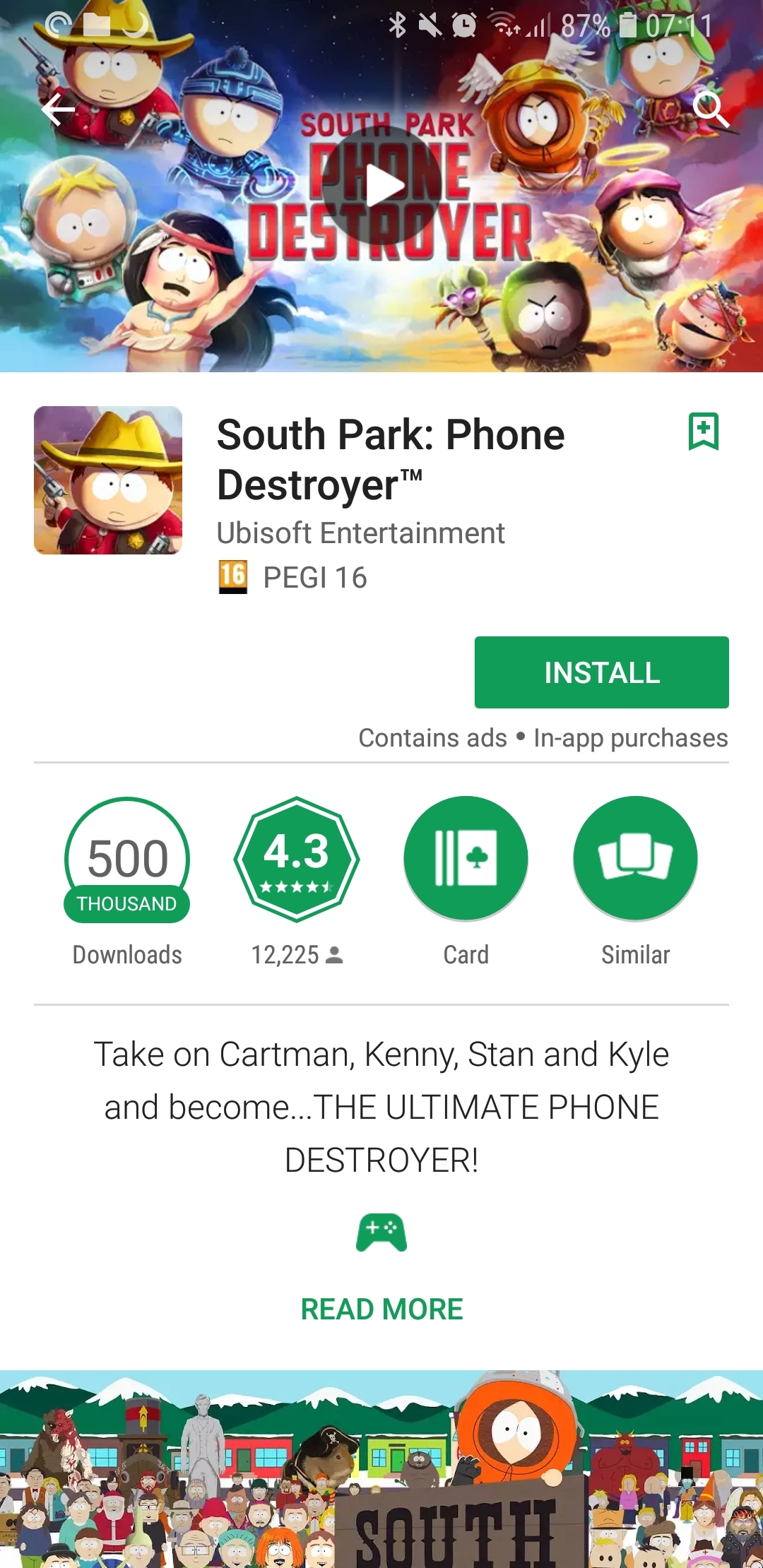 Based upon the animated series South Park, South Park: Phone Destroyer finds the children of the small town play a game based around different role playing games using different themes (Adventure, Sci-fi, Mystical, Fantasy) The player takes the role of The New Kid as previously introduced in The Stick Of Truth.
The kids of South Park, Colorado argue about a new game for them to play. Cartmandressed as a Sheriff decides the kids should play Cowboys and Indians. The kids initially seem reluctant until Cartman suggests the New Kid can help the Cowboys win the game. Using FaceTime to contact the New Kid, he invites them to come and play by means of using their smartphone which he dubs as a powerful weapon, that can assure their victory.