Lenovo P2 vs Zenfone 4 Max Pro battery drain test: Day 2
Wow! I am seriously impressed with the Lenovo P2's battery life! The battery drain test is well underway and as you can see from the below, the Lenovo P2 is willing the floor with the competition.
Don't get me wrong, the Asus Zenfone 4 Max Pro has done well to last 8 hours screen-on time (so far) and still have 24% battery left but the Lenovo P2 is lying there next to it with it's tongue out saying "nah nah na na nah! 🤑"
8 hours and 2 minutes screen-on time and there's still 61% battery left!! Amazing!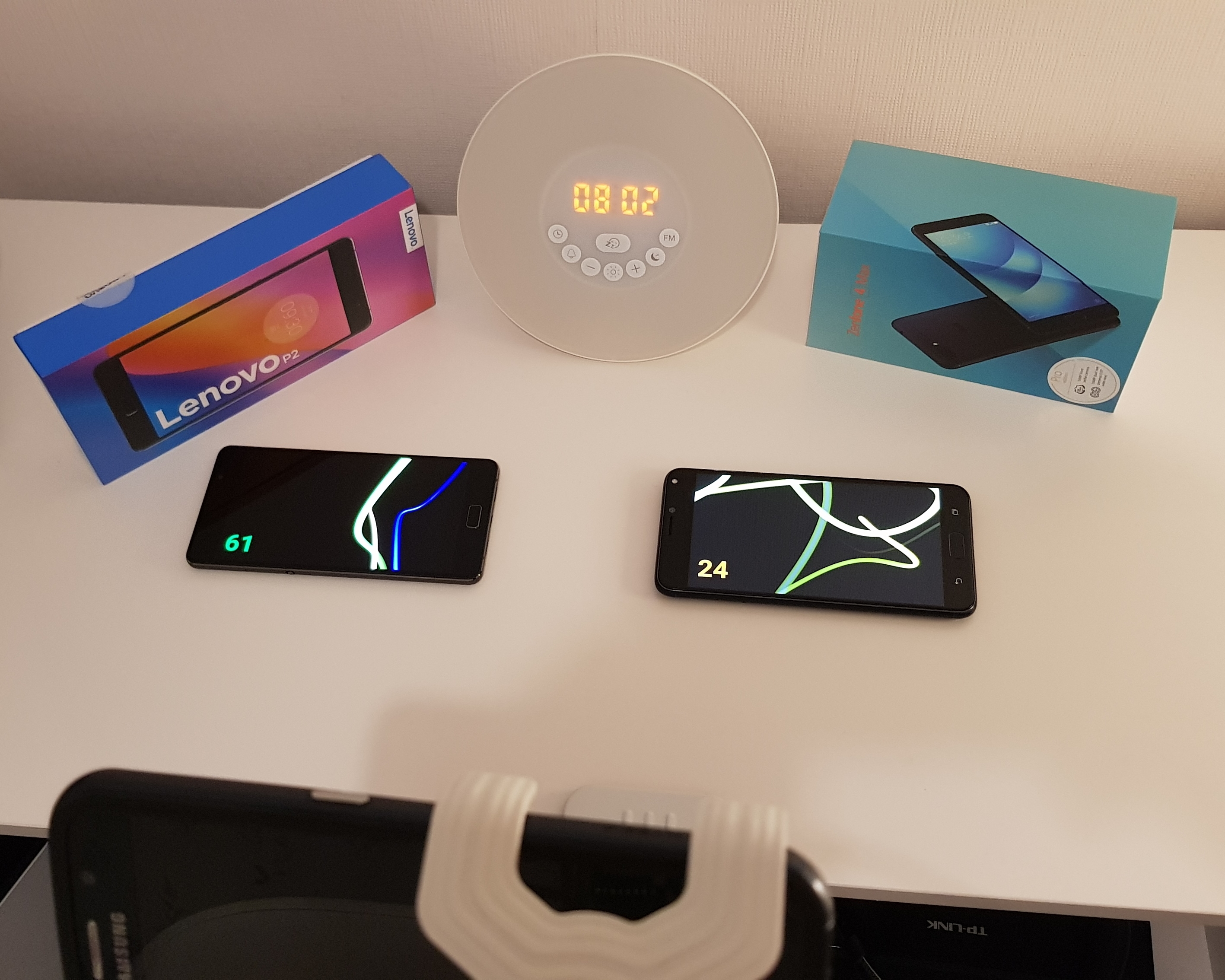 I knew the Lenovo P2 was good but this is crazy! I look forward to seeing how much longer this thing will go for.
Not the Lenovo P2 is running Marshmallow 6.0.1 and the Asus Zenfone 4 Max Pro Nougat 7.1.