Samsung Galaxy S8 Oreo Beta Update 3 out tomorrow?
For those of you lucky enough to be in the Oreo Beta program from the Samsung Members app, there should be a new update coming very soon: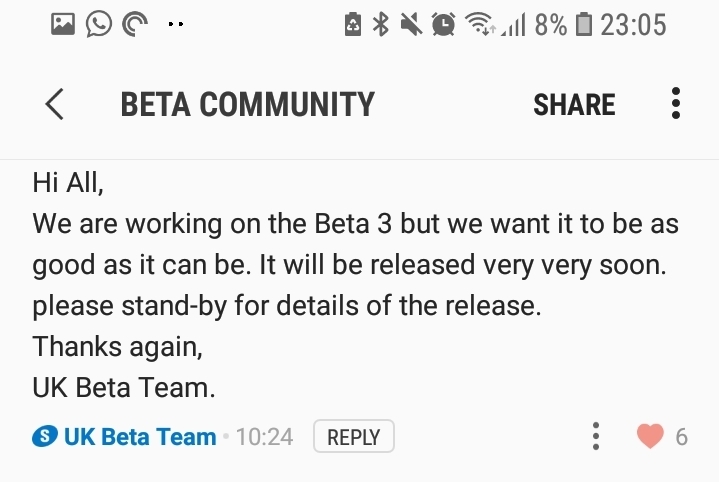 The UK Beta team were responding to people's queries on whether the Beta 3 was in the works and whether it was coming anytime soon – looks like it is – "very very soon".
I would guess it'll be out tomorrow (23rd November 2017) or possible on Friday 24th but definitely before the weekend.
No hints yet as to what may have changed/been updated/fixed but you can expect a change log being posted as soon as I find one.
I have noticed lag on several occasions on the Beta 2 software and last night I did have to force the phone to reset (hold power + vol down) but other than that I've not noticed many issues.
If you want to see the latest additions that were included in Beta 2 then check out my YouTube review below:
https://www.youtube.com/edit?o=U&video_id=pMxq31o2VUY