Streets of Rage free download now available on Android
The Sega hit Streets of Rage from 1991 has now hit the Google Play Store and vest of all – it's free!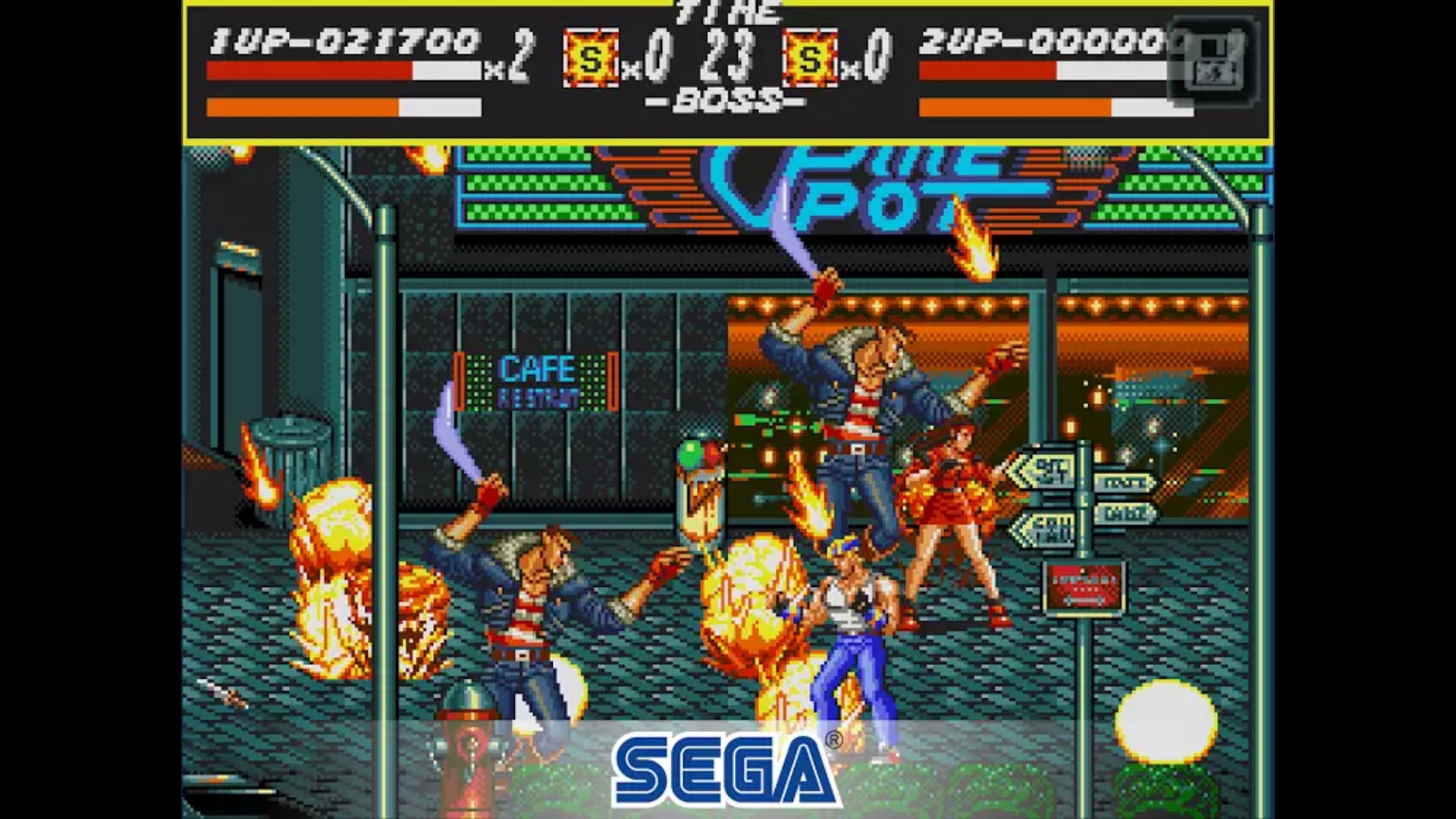 If you're too young to have experienced this game then I highly recommend you give it a go. If you're old enough to remember hours of eating turkeys and cakes then you're probably already installing the game as I type this.
The premise is simple: select one of the 3 characters, Adam, Axel or Blaze, and fight, kick, punch and smash your way through each stage. This is button mashing at its best. Pick up weapons, use special moves and fight bosses at the end of each stage until you reach the end… I won't spoil it for you.
The game even features wireless multiplayer (locally) and gives you the option to remove adverts and activate Cloud Saves for just £1.99.
This is part of Sega's "Sega Forever" collection which has probably one of the worst logo designs ever…