Panda Gamepad USB Activation Without PC SMOS
The Panda Gamepad USB is here! Panda Gamepad Pro (and Panda Mouse/Ocotopus) activation can now be done without the need for a PC or Mac! This small little USB activator plugs into your phone and then a power source (power bank, phone charger etc) to do the activation for you.
Amazon affiliate link:
https://amzn.to/37tKyUE
The Panda Gamepad USB certainly makes activating the app a lot easier than before. You could easily carry this around in your pocket/gamepad case and have it to hand whenever required – no more worrying about forgetting to activate before you leave the house!
I've tried other ways of using this without the need for a power plug but sadly I can't get it to work. I've tried a USB C – HDMI/USB/USB C adaptor to try and get the power to loop round but that did not work. To do this, I used one of these USB C docks and then plugged a USB A -> USB C adaptor onto the male end of the SMOS and then used a USB A -> USB A cable to plug back into the dock – but nothing happened. I tried a few other variations of this but to no avail sadly.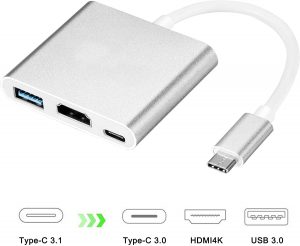 Any comments please leave them down below and subscribe to the channel for more videos in the future! https://www.youtube.com/AndroidAddicts?sub_confirmation=1
If you want to see what you can do with the Panda Gamepad Pro then check out my other videos here:
Music: www.bensound.com