Galaxy S20 Ultra Antutu Benchmark Score ATE6 ATE7
Today we're going to be running several Antutu Benchmark tests on the Samsung Galaxy S20 Ultra. We'll run tests in Optimised Mode, High Performance Mode and Medium Power Saving Mode and comparing the difference. Not only this, we're going to check the difference in results between the last 3 firmware updates: ATD5, ATE6 and ATE7.
Between each update I also test out the camera to see whether the focus improvements are true or not.
The S20 Ultra I own is the Exynos model. If you want to check out some cases your your Galaxy S20 Ultra then why not check my post here.
Let me know what you think of the results of this Galaxy S20 Ultra AnTuTu benchmark down below…Personally I'm really disappointed with how bad the phone is now performing – you'd think things would get better (benchmar-wise) as time goes on but quite evidently they're not!
Also surprising is how the Medium Power Saving mode performance has actually increased whereas both the Optimised and High Performance have decreased significantly. I've put all the screenshots I took down below so you can study them in more detail if you so wish.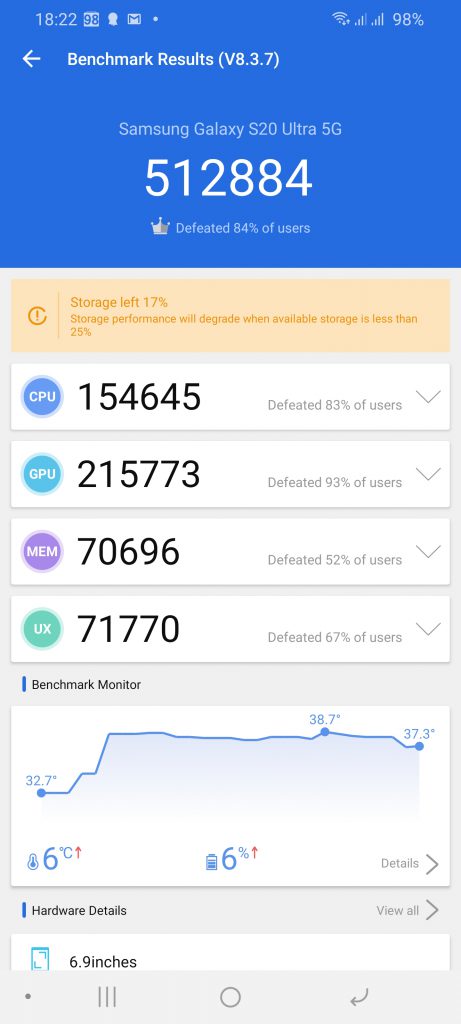 If you liked the video please press Like and click here to Subscribe! https://www.youtube.com/AndroidAddicts?sub_confirmation=1
Music: https://www.bensound.com