The Galaxy S8 and everything that's wrong with it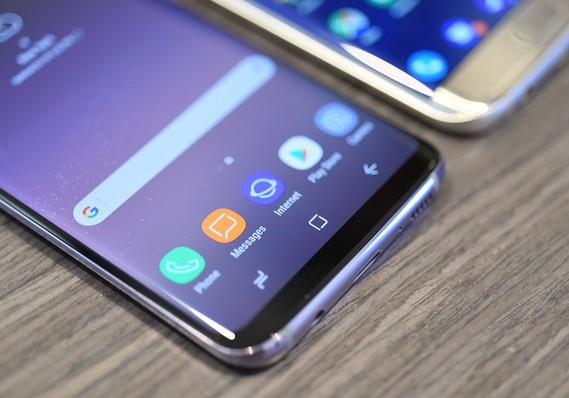 There are several things that have stopped me loving the Galaxy S8 and I just wanted to share them with you.
Let's set the scene: I started my Samsung relationship with the Galaxy S3 (yes that was 5 years ago and Galaxy S3 vs HTC Desire.) The smooth, fast and fluidness of the phone blew me away in comparison to my old HTC Desire. It was such a good phone I kept it for 2 years, completely skipping the S4 and S5. The S5 was a contender for my next phone but I wasn't impressed with the poor fingerprint reader.
It was because the S3 was so good that I waited for the S6 before moving on. 3 years isn't bad for a phone nowadays so it would take something special to get me to move on. The S6 offered a sleek new glass design, incredible camera, lightning quick fingerprint scanner and wireless charging.
After a couple of years with the S6, something was really bothering me – the battery life 🙁 It was terrible, I would be lucky to have 40% left after a day at work – and that wasn't with much usage (just some WhatsApp/SMS'ing). Being in a long distance relationship means I am on Skype every night with my better half. Skype + poor battery = sad face.
It was with this infuriation of constantly having to plug my phone in* to keep it charged up that drove me to seek out something new – The S8.
I was seriously worried about the S8. I wanted the LG G6 more in all honesty but its lack of wireless charging here in the UK meant I just couldn't bring myself to bite the bullet. 300mAh was the difference in battery size between the G6's bigger battery and the S8. But Samsung promised that the new Snapdragon 835 was more power efficient than other processors so I took the plunge.
My S8 arrived on launch day and I happily charged it up and set off as I would in a normal day. My battery was so much better now, I had around 60-70% battery left at the end of my working day. 'This is perfect' I thought, now I can go a full day without worrying about charging before Skyping later in the evening.
In all truth however that isn't really the case. I find the battery is down at around 30% by 10pm which is normally around when my Skyping session begins (not that you needed to know that). So, although I can quickly boost the phone up when I get home it was an annoyance which I just didn't want (yeah I know, first-world problems).
I have wireless chargers all over my house so, in theory, charging shouldn't be an option. However, I've never been a fan of charging, picking phone up and then charging again every time I want to look at my phone. I'm not an expert but I don't think it can be that good for the battery – being charged up and then drained in short bursts frequently.
I must admit; I have been spoilt. In the not too distant past I had a Windows Phone, more specifically a Lumia 640XL and a Lumia 950. These phones (especially the 640XL) would last me way beyond what I needed for a day. Bearing in mind that the batteries in all of these phones is 3,000mAh it is frustrating that the S8 doesn't 'perform' in this category.
I appreciate the processors in the Lumia phones were much lower specced (a Snapdragon 400 and 808 respectively) but come on, give me some juice!
The next thing that bugs me with this phone is, yes, the fingerprint scanner. I appreciate the fingerprint-through-glass reader wasn't ready yet but why not add it to the power button (or even the much-hyped-by-Samsung Bixby button)?! I now have to pick my phone up every time I want to unlock it with my finger! This is a crazy and unforgivable decision by Samsung – it is simply just wrong. I don't have any issues accessing the fingerprint reader whilst the phone is in my hands but having to go back to a pin to unlock my phone when it's on a table is like going back 8 years. I truly believe iPhone X users are going to experience a similar frustration with their fancy new £1,000 phone as they have to use their face to unlock the phone. This is a similar problem when the phone is on a desk.
It is with these frustrations that I am left with no choice but to move on from my Galaxy S8 just a few months after its release and my search for something new has ended. The September 2016 Lenovo P2. I will write an article about my choice at a later date and in the mean time, I will keep my S8 close to a charger, still 🙁
*It's not very easy to Skype with your phone flat on a wireless charger